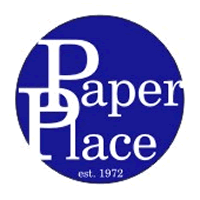 About Us
Paper Place has been in business since 1972. We've been custom printing Cups and Napkins since 1975. We are committed to the finest of customer service. Our goal is always to turn out the perfect product for your business, your personal event or for gifting.
We print cups and napkins. We are an authorized reseller of invitations of all kinds. We will work with you to compose and set the perfect invitation for your special day. We also supply custom labels, business cards, flyers, stationary, and other printing services.
Please call us, email us or fax us. We will work with you to produce your order exactly as you had envisioned it. We will proof your order via email and will strive to meet any special delivery requirements you may have.
Your satisfaction is always guaranteed.